Samrick
The Best Value Provider for your Washrooms
Samrick India Pvt. Ltd. is home to the World's leading brands in Washroom Accessories for the non-residential segment. With PAN India operations, Samrick represents Bobrick Washroom Equipment Inc., Koala Kare Products, and Gamco from USA, Vama from Italy and ffuuss from Spain.The range encompasses a wide selection of Soap Dispensers, Paper Towel Dispensers, Warm Air Hand Dryers, Grab Bars, Combination Paper Towel & Waste Receptacle units, Toilet Tissue Dispensers, Mirrors, Bathroom Accessories, Healthcare Accessories, Baby Diaper Changing Stations, High Chairs, Jet Dryers, Hair Dryers etc.Today, Samrick is the most preferred choice when customers look for best quality washroom accessories.
Read more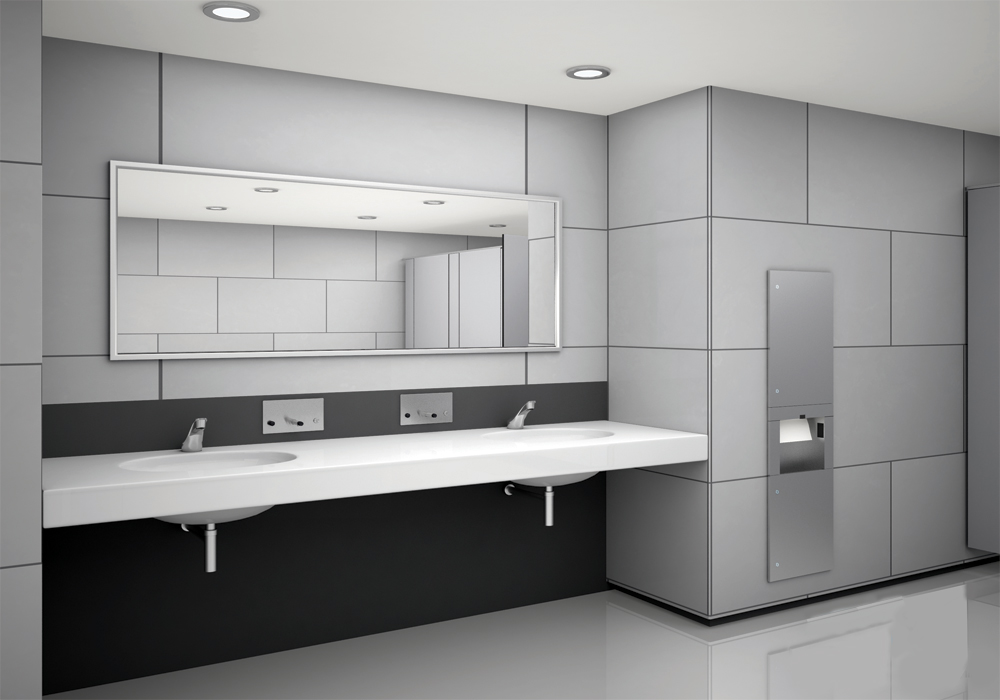 Our Brands
Bobrick ,a 100+ year-old global Washroom accessory and Partition Company headquartered in Los Angeles, USA with six manufacturing divisions across the United States and Canada and business operations that extend into 85 markets worldwide.
Koala Kare, headquartered in Colorado, USA and a Division of Bobrick is the world's most recognized brand of Baby Changing Stations and commercial childcare products.
Gamco, headquartered in Oklahoma, USA and a Division of Bobrick specializes in offering custom restroom products made from specialty materials such as solid brass and solid bronze, or with powder coated finishes in a variety of colors.
Vama, headquartered in Milan, Italy specializes in designing and manufacturing of high quality hand and hair dryers and in other products related to hygiene since 1950.
ffuuss, headquartered in Barcelona, Spain is a part of OTS group. It focuses on the marketing of extremely high quality Jet Hand dryers with its wide reach in International market.